TREAT MY OCD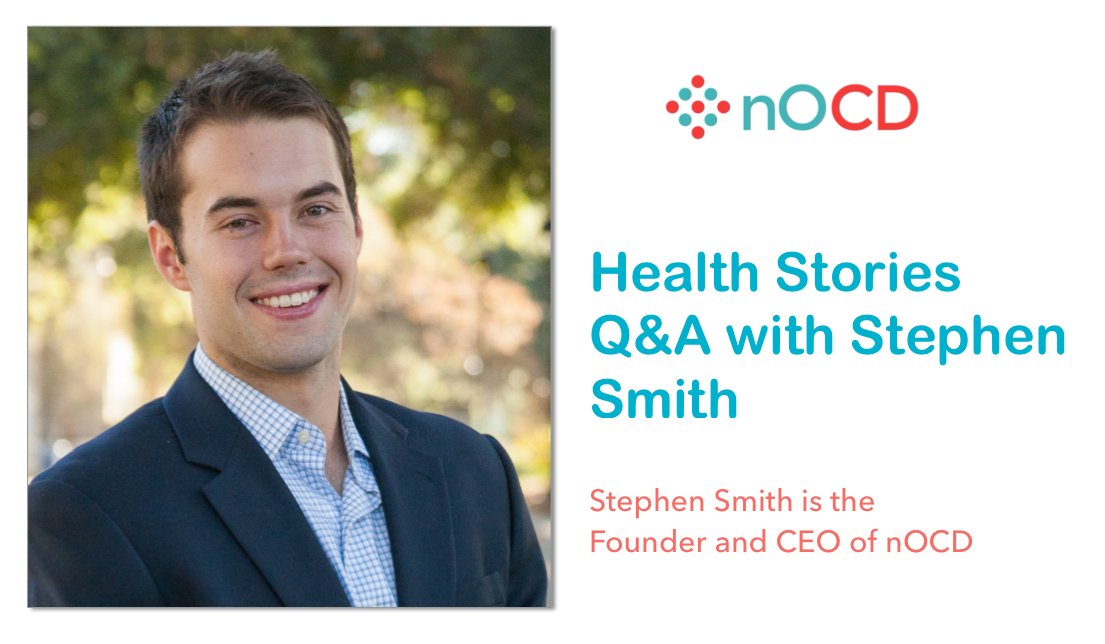 I've
been contacted by Stephen Smith, founder and CEO of
nOCD
, a mobile app which helps treat Obsessive Compulsive Disorder. He asked if I would be interested in spreading the word about it and sharing his website. As it's a mental health issue, I'm only too happy to help.
Any mental health issue is hard to live with, and many people find it difficult to understand what sufferers are going through. Explaining the details of any particular mental health issue can help them appreciate better what sufferers are having to deal with, and can sometimes help the sufferer themselves understand what is happening and show them that they're not alone and that help is available.
What is OCD?
Obsessive-compulsive disorder (OCD) is an anxiety disorder. It has two main parts: obsessions and compulsions.
Obsessions
are unwelcome thoughts, images, urges, worries or doubts that repeatedly appear in your mind. They can make you feel very anxious (although some people describe it as 'mental discomfort' rather than anxiety).
Compulsions

are repetitive activities that you do to reduce the anxiety caused by the obsession. It could be something like repeatedly checking a door is locked, repeating a specific phrase in your head or checking how your body feels.
What is nOCD?
'nOCD is a smartphone and smartwatch app bringing technology into OCD treatment where patients need it most. nOCD was created by OCD patients for OCD patients driving every aspect of our mission.'
'Here's a little more background and the story behind it: We offer a free mobilized personal treatment tool for OCD called "nOCD". It is revolutionizing the way people with OCD receive treatment, while making sure that the treatment our app provides is equally as effective as traditional therapy. Everyone on our team at nOCD either has OCD themselves or has strong personal connections to someone who does. This has enabled us to build a product which truly meets the needs of our users, because we have an understanding of where they are coming from and what they are looking for. The app was built in collaboration with over 1000 trained professionals. The app's functionality digitizes clinically effective OCD therapy with MCBT (mindfulness cognitive behavioral training), ERP, and ACT. We also have plans to add a major community feature into the app, which will allow people from all over the world who are affected by OCD to interact with one another. Also, our @Treatmyocd social media movement is currently the largest OCD community in the world and is continuing to grow.
And it was founded because I personally dealt with OCD and was fed up with the whole system, how difficult it was to find quality treatment, how expensive it was, etcetera.
http://www.treatmyocd.com